Adobe creative cloud is a great platform that provides access to multiple tools for creators and designers. Ranging from the audio, video, and photo editing programs, the cloud service offers great options like website design, specialty fonts, portfolio templates, animators. But after the rollout of other free options, users are opting to cancel adobe creative cloud subscription.
The main drawback is the adobe's decision in moving the services to an upgraded platform. The best part is that you can still avail access to free adobe creative cloud membership plans even after canceling the subscription. Adobe provides 2 GB cloud storage with a full 90 days is now reduced to online storage with the free plan.
Thus, you'll land in a case where you have no other option left other than upgrading the plan. Then you'll find the need to cancel adobe subscription rather than paying a higher price. Here we detail you ways to cancel adobe creative cloud subscription.
Cancel Adobe Creative Cloud:
Before we start with the adobe creative cloud cancel wizard, known fact is that adobe imposes some cancellation fee. But we made an effort to provide a way to cancel adobe creative cloud without any fee. However, adobe always comes up with a special deal to make you stay glued. Interesting part is, Even if you're not going to cancel, just go through adobe creative cloud cancellation to avail discounts. Nevertheless, the discount deal ranges from 30-50% on the product for a short time.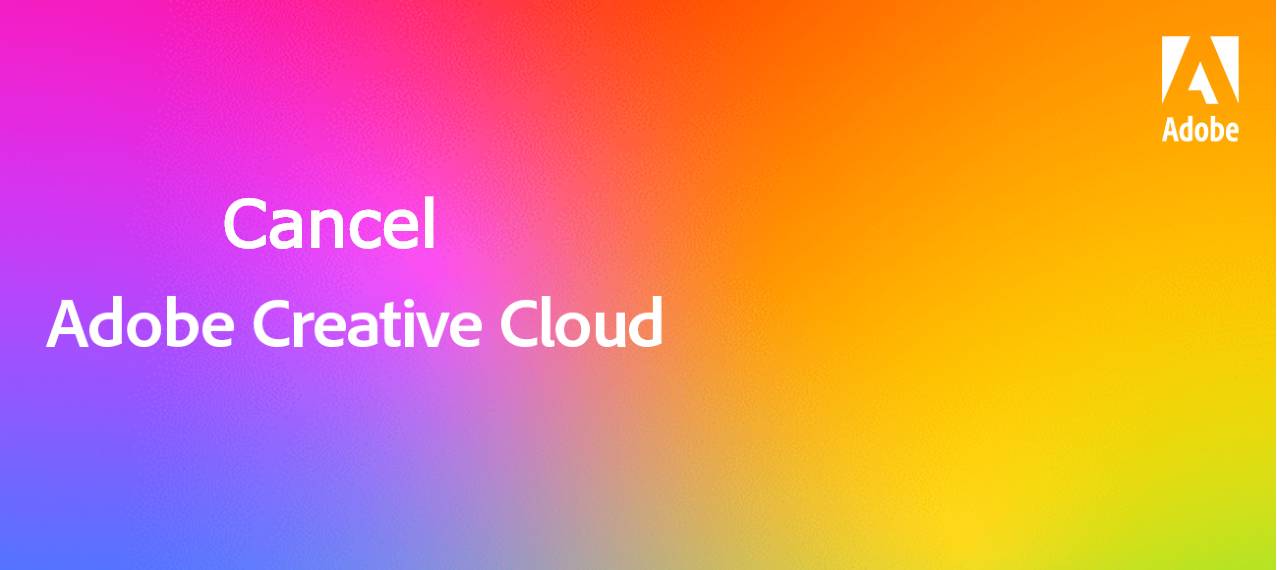 How to Cancel WOW Subscription
Cancel Adobe Creative Cloud without Cancellation fee:
You can simply choose to cancel adobe cloud subscription within 14 days of subscription without any fee. Follow the below steps and unsubscribe adobe creative cloud without a cancellation fee.
Start the cancellation process for your current license

Choose the cheapest new plan when it offers a discount on other plans.

Once you switched to another plan, your membership is updated

Now, start adobe Creative Cloud cancel wizard immediately

Thus it brings the cancellation fee to $0.
How to Cancel HelloFresh Account: Tips for cancellation
How to Cancel Adobe Creative Cloud:
Canceling any service on adobe is pretty easy and you don't find any hassle in it. Though there are multiple ways, here we detail you the simplest way to cancel an adobe subscription.
Steps to cancel Adobe Creative Cloud:
Log in to your Adobe creative cloud account first

Now select the 'plans' option and click on manage plans

Hover through 'Plan & Payment', and choose cancel plan

Select the reason you are canceling and click continue

Choose to continue with the cancellation on the next screen

You'll receive an email confirmation after successful cancellation
Beware of the terms of cancellation while canceling adobe creative cloud subscription. As mentioned above, you can avail the refund without any cancellation fee if you choose a monthly plan. But, you'll be charged 50% for the contract obligation when you are canceling your annual subscription plan.