Homegrown digital payment's app Paytm now emerges as the largest UPI transaction platform. The company has crossed 68 million Paytm UPI transactions as of February 2018. Now, Paytm is making the app leader in the segment by enabling 6 million merchants to accept UPI payments. National Payments Corporation of India (NCPI) witnessed raise in numbers with a total of 171.40 million UPI transactions.
Currency demonetization by Indian government back in 2016 made way for an increase of Digital payments in India. There after, Paytm Payments bank launched which again was a huge success with its lucrative offers and cashbacks. However, Google Tez app, Flipkart-owned PhonePe, and WhatsApp payments feature in the recent times have become competitors. Yet, all this collectively has increased the use of UPI tremendously in India. The incentives and the cashback offers by the companies have played a key role for the same.
Paytm UPI transactions:
Though Paytm got the UPI integration starting this year, it made wonders for both UPI and Paytm. However, UPI efforts for making money transfers simple and easy will be the major contributing factor. Earlier before Paytm, PhonePe led the UPI transactions which later Google Tez app overtook it.
Within just a month after its integration, the Paytm UPI transactions rose to 51 million. The number rose to 68 million by the end of February making it largest in the segment. Then again, Paytm now claims largest UPI transactions holder surpassing PhonePe and Tez.
Paytm's huge user base and its multiple functionalities helped the company. Also, the support for all UPI payments made way to grab first place in the UPI transactions. The digital payments company has launched its own UPI IDs called Paytm UPI IDs. These UPI IDs are accepted for BHIM UPI and across all banks for transactions. Never the less, Paytm UPI transactions have made money transfers simple and more convenient.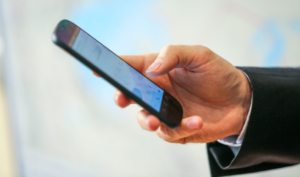 The Government owned BHIM app has contributed 9.88 million UPI transactions in February.  While Paytm UPI transactions noted 68 million in February, 51 million and 33 million in December and January respectively. However, Paytm cashbacks and other offers aren't taken into account for their UPI transactions. Thus, it only makes 155 million transactions in February by the four UPI service providers.
Paytm Payments Bank and its ATM cum debit card feature have already attracted users. Besides that, the company has also debuted into Insurance product sales recently. Now, this new milestone by the digital payments company will increase the acceptability among users.