Nintendo's confirmation about the launch of the Super Smash Bros Video game has taken the gaming world into storm. However, the company hasn't unveiled if it would be a new game version or a port of the Wii U/3DS versions. Now, the main buzz is about the "goku smash bros" which brings goku to join the fight. Though is it a billion dollar question for the users who wonder why isn't goku in smash bros.
Goku in Super Smash Bros:
Recently, Funimation's tweet asks about the Goku in Smash Bros as a brand new fighter. While we wonder what value do other fighters will add to the game? Never the less, this isn't first time that the gaming company bring crossover characters. Super Smash Bros. games are already offering lots of different crossover characters. Considering the same, adding Goku from dragon ball z to super smash bros wouldn't break any pattern.
Moving further, fans have requested this Dragon ball character to join as goku smash bros way back in 2006. Now, the Texas-based anime content distributor asking for project m goku mod adds more interest. It is known that Nintendo have plans to introduce new characters in the next few months. Funimation suggesting goku in Smash bros is the latest buzz now. Never the less, the company has also mentioned about the same anime character in the past.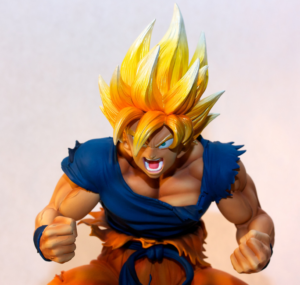 Earlier attempts have successfully bought the character goku smash bros Wii U back in 2016. Yet, this smash 4 goku mod is fan made replacement and is based on swapping Ryu to Street Fighter. If this all believed true, the only issue which Nintendo will be facing is the licensing related discussions.
Shrek in smash bros is another much requested character which Nintendo has petitions about it. The main character in the Shrek series is very popular and beloved character for everyone. While Nintendo had several Shrek games in its platform, and few moves could be drawn from his attacks. Dragon Ball range of games like Dragon Ball Xenoverse 2 releasing on Nintendo Switch in the recent times lure gamers. On the other hand, Dragon Ball FighterZ fighting game shows the clear demand for 2D based fighting game mechanics.
With that said, the real obstacle which Nintendo might face to bring Goku in super smash bros is the licenses. As Funimation is the key Western license holders, we believe it's from Nintendo's end to take the initiative.