Not everyone can afford a phone, but in this digital era, staying connected is essential for communication. Be it access to get information or seeking opportunities, having a smartphone is a must. Safelink Free Phone is a government-supported program that offers free phones and monthly minutes to eligible individuals.
The Federal Communications Commission (FCC) collaboration program aims to provide free safelink phones, calling minutes, unlimited texts, and Wi-Fi. Eligible citizens who fulfill U.S federal poverty level guidelines can sign up for safelink wireless free phone.
In this article, we'll detail you about the safelink free phone, including eligibility criteria, application process, program benefits, and more.
How to get Safelink Free Phone:
Getting a Safelink Free Phone is a simple process. follow the below steps to apply.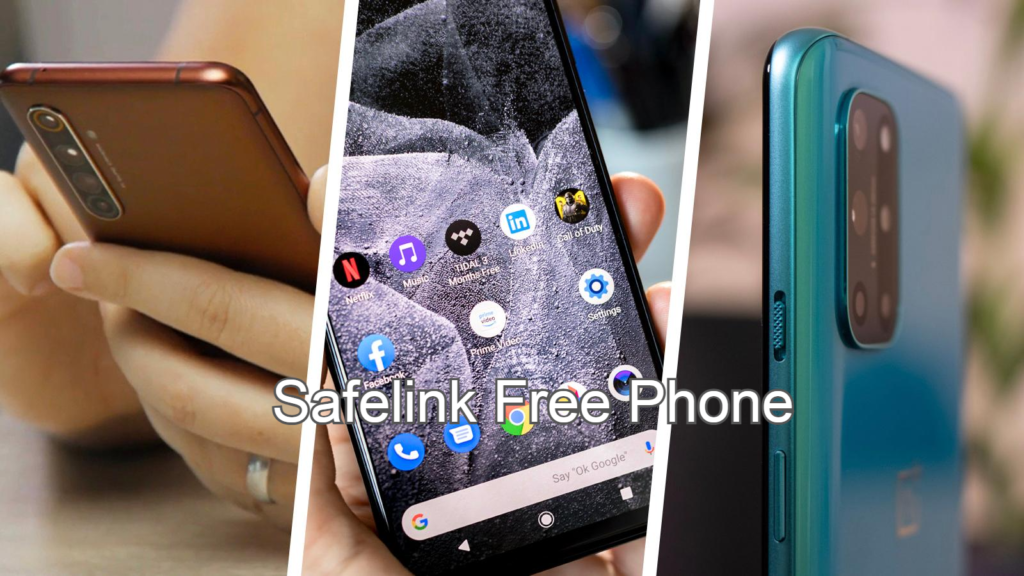 Firstly, check if you meet all the eligibility requirements on the Safelink website.
Be prepared with all necessary documentation to participate in government assistance programs.
Now, Go to the Safelink Wireless website and locate the application page.
Fill out all the required information safelink wireless application form and submit the required documents.
Wait for confirmation of approval. Once approved, you'll receive your free phone by mail.
Eligibility Criteria for Safelink Wireless Free Phone:
Applicants must meet specific criteria set by the program to ensure they are eligible to get free safelink phone. Generally, the applicants have to prove the household income is at or below 135% of the Federal Government Poverty Standards.
Participation in other government assistance programs like Medicaid, SNAP, SSI, or Federal Public Housing Assistance is also considered.
However, having a residential address within the safelink wireless network service area is also a valid criteria.
AirTalk Wireless Free Phones: Know Eligibility, Lifeline and ACP Plans
How to Apply for Free Safelink Phone:
You can apply for a safelink free phone either online through the safelink official website or through phone or mail. Here we explain both the methods to get safelink free government phones.
Safelink Free Phone Online application through website
Open the Safelink Wireless website and head to the Lifeline application page.
Fill out the online application form and provide all required information and documents.
Make sure all the information you provide is accurate and submit the form.
Safelink Wireless will review your application and approve your application.
Apply through Phone or Mail
You can call Safelink Wireless's customer service number and apply through it. The customer care representative can guide you through the application process.
If you prefer to apply through mail, download and print the application form on the website. Fill up the form and attach all the necessary documents, and mail it to the address provided.
List of Best Safelink Free 5G Phones:
Safelink Wireless has recognized the potential of the 5G network and is providing compatible devices to its users. As the 5G connectivity provides a faster experience, users can make use of the next-generation connectivity with these safelink free 5G phones.
Nokia G300 5G
TCL 4X 5G
Samsung Galaxy A14 5G
Oneplus Nord 200 5G
Google Pixel 6
Samsung Galaxy Z Fold3 5G
Moto G 2022
Samsung Galaxy S21 FE 5G
Safelink Wireless Free Phone Plans:
The safelink wireless network also provides free plans along with the phone initially. However, the benefits are limited to early months offer. Also, note that the offer is also available for returning subscribers de-enrolled over 90 days. Below are the benefits they get with free safelink phone plan.
1,000 Free Monthly Minutes
1.5GB of Free Data for the first three months then drops to 1GB a month after that.
Free 911
411 Directory Assistance at No Additional Cost
Free Talk, Text & Data for qualified participants
Voicemail – Caller ID – 3-way Calling
Safelink Customer Service Number:
To enroll for safelink free phones or any inquiries regarding your plan or changes, you can reach out to safelink customer service number. They are available from Monday to Saturday, operating between 8:00 am and 10:00 pm Eastern Time. On Sundays, you can contact them during their working hours from 8:00 am to 7:00 pm Eastern Time.
(800) 378-1684
If you require technical assistance, safeLink's customer service hotline is available seven days a week. Their technical support team is available from 8:00 am to 12:00 am Eastern Standard Time.
Conclusion: Safelink Free Phone is a lifeline program for those who cannot afford all important services. safeLink free phones program opens up opportunities for the poor by providing internet access and communicating with loved ones. If you meet the eligibility criteria, don't hesitate to apply for safelink free government phones without financial constraints.