Whatsapp Stickers and Live Location sharing feature for Windows phones in beta version
Windows phone WhatsApp users are soon going to get an interesting update to express their emotions with emojis. The app maker has been spotted testing WhatsApp stickers for windows phone users in the Whatsapp beta version 2.18.24. This new Windows phone Whatsapp stickers update will bring a new notification icon as it rolls out in the coming weeks. Yet, there is no clue about the newly launched animated stickers taking place on the Android and iOS devices.
Windows phone Whatsapp stickers:
Another interesting feature which this beta update provides is, users can now send WhatsApp Stickers in individual and group chats. The "heart-shaped" logo in the notification icon will differentiate the regular messages and the stickers. Though WhatsApp stickers feature is touted for Windows users first, will be introduced across platforms soon. Interestingly, the feature was first introduced in the Whatsapp 2.18.2 beta and is hidden by default. However, a recent report states that the feature can be enabled remotely even in the 2.18.2 beta version.
These Windows phone Whatsapp stickers feature is now available in the beta version. Yet, consider the fact that beta versions of any app may have bugs which will be fixed in the stable versions. It will be more interesting to see the new stickers feature arriving on Android and iPhone platforms sooner.
Whatsapp Live Location sharing feature for Windows phones:
Besides this, this new Whatsapp beta version for windows phone brings the Live Location Sharing for Windows users. The feature launched on Android and iOS back in October earlier year and now made way to Windows devices. Essentially, Whatsapp Live Location sharing feature will help windows phone users to share their real-time location with their contacts. Additionally, users can also control the duration for which the live location updates to be shared.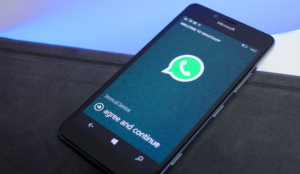 WhatsApp Group Descriptions Feature:
On the other hand, the Facebook-owned company has also tipped out group description feature. This new feature will allow users to "add group description" to the WhatsApp groups. Presently, group members can make changes to the text in the group description tab. Nevertheless, limiting access to admin may offer provides better moderation policy if it is a group with numerous participants or a public group. The group description will be visible to the users on the chat page in a pinned box beside the group info.
However, it may restrict access to normal members once the latest version is out. Users can get hands-on this new update in the Whatsapp beta version 2.18.54 for Android and 2.18.24 for Windows.
This new WhatsApp group description feature has a 500-character limit for the tab to detail the group's purpose in-brief. As of now, the feature isn't working for all beta users. We tried accessing the group description feature in the WhatsApp v2.18.54 beta and found unavailable.
Moreover, the popular messaging app is also testing "Demote as Admin" feature. This feature allegedly lets group admins withdraw admin rights of other admin in the group.