Ever since the beginning of mobile phone technology in India, only 10-digit number pattern is in use. No matter how much technology has evolved over the generations, the 10-digit numbers remained same. Recently, few rumours went viral about the 13 digits mobile number pattern. However, it is for sure that there would be no change in the age-old system of mobile numbers.
In contrast, Department of Telecom is accused of this falsely spread news and also raised a dilemma for many users.
Department of Telecom has issued a statement in the recent past detailing about the Machine To Machine communication numbers. A mislead in the issued directive made a way to huge panic among the sections. Discussing further, Machine To Machine (M2M) communication is a part of the Internet of Things (IoT). Nowadays, many machines use their own SIM cards to establish a wireless connection with similar devices.
In the recent past, there are many moves which bring IoT to daily life sooner or later. Hence, there is a demand to separate regular mobile connectivity with the M2M connectivity. Considering this, it is believed that 13 digits mobile number will be the easiest way for M2M communication.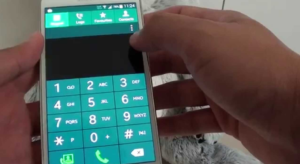 10 Digit mobile number pattern to remain unchanged:
Officials from COAI (Cellular Operators Association of India) have confirmed that there wouldn't be any change in 10 digits. Earlier buzz is that mobile number will change to 13 digit mobile numbers starting this July 1, 2018. However, it all began with the confusion created by few sections in media.
"The DoT has also directed the service providers to ensure that their network elements including IT and other relevant systems are aligned with 13-digit numbering for M2M SIMs before July 1, 2018," reads the statement.
To conclude, it is clear that our mobile numbers will continue to be in the same age-old 10-digits long.