Paytm has evolved hugely in the past few years and also claims to be the largest Indian digital payments startup. Besides that, the business was spread into multiple segments and is offering several integrated services. Now, Paytm is making its debut into the Insurance market with the launch of Paytm Insurance. The Insurance wing of One97 Communications now offers insurance services with new Paytm Insurance companies. The company now makes six in total which includes Paytm, Paytm Money, Paytm Mall, Paytm Payments Bank beside the newly launched Paytm Insurance companies.
Paytm is planning for this expansion since very long time. The company has provided users to pay online insurance by partnering with other insurance companies back in 2015. Insurance Regulatory Development Authority of India (IRDAI) approved a license for these Paytm insurance companies to sell Insurance.
Paytm Insurance Companies:
Paytm Life Insurance Corporation Ltd. and Paytm General Insurance Corporation Ltd. will handle the Insurance operations. The Paytm companies are planning to offer various insurance products which include health insurance, motor insurance and life insurance. Also, the digital payments platform may lure customers with proved successful marketing strategies like offering cashback. If it turns into real, this may affect existing big players in the market like Bajaj Allianz, Aviva, United, HDFC etc.
Recently, the firm has also announced its investment options and wealth management products Paytm Money Ltd for its users. On the other hand, Paytm is planning to strengthen its platform with trading, investments and insurance products.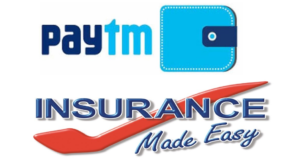 Paytm Money primarily works to manage investments and wealth management business on Paytm by selling mutual funds. Now, these Insurance products will fill the space in the Paytm, while the trading operations are always found decent.
Paytm Credit and Paytm Score:
Paytm is planning to launch a credit scoring product called Paytm Score to give a credit score for all Paytm users. This credit score will be given based up on their Paytm transactions and other linked subsidiaries. However, even users without a formal credit history can get Paytm Score as it also considers other financial transactions.
The customer transactions across various Paytm offerings will be a factor to obtain a credit score. This move will help the company to make its debut in the credit segment. Nevertheless, Paytm Virtual credit card and Paytm Postpaid are already available exclusively for ICICI bank customers. With its huge user base, Paytm may hit next big marketplace for credits with its Paytm Credit and Paytm Score. The company has already approached some lenders and finance companies to extend their support for next venture.
Besides that, Paytm Mall app is joining hands with BigBasket and XpressBees to grab big in the grocery business. Also, it is planning t strengthen its logistic arm by collaborating with XpressBees. In a recent statement, founder Vijay Shekhar Sharma unveiled his plan to invest $2.5 Billion for its e-commerce development. However, the payments company also has good investor base to help grow better in every expansion.
To conclude, these Paytm Insurance Companies launch is a right move to lure big by selling Insurance policies.