Apple's Airdrop stands as the user's favorite file-transfer system to share files between any two Apple devices. But, users always go through a hassle to share iOS files to windows PC. Be it iPhone, iPad or Mac, Airdrop provides seamless and easy file transfer by using WiFi or Bluetooth. But the main problem persists when any user tries to transfer iOS files to windows PC. Fact is that Apple users cannot connect Airdrop for PC or any windows devices directly. Also, there is no official Airdrop software download for windows PC available for user convenience.
Essentially, Airdrop is a Wi-Fi Direct technology which establishes a wireless connection between two devices and shares data. Conversely, neither an Android user can get this Apple-exclusive feature on their devices directly. Yet, there are some Airdrop alternatives available to get the file sharing service. Though this isn't apple official source which offers Airdrop for Windows PC, it helps to serve the purpose well. So here we provide some best Airdrop alternatives to share iOS files to windows PC.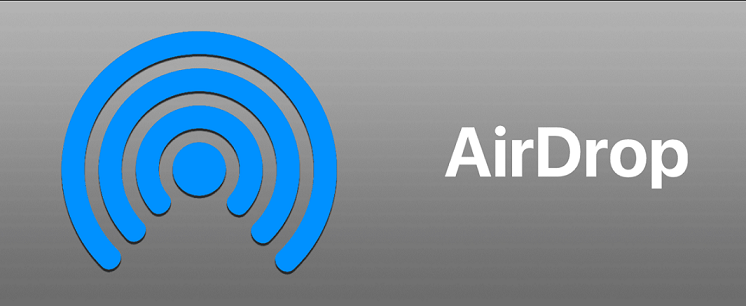 Best Alternatives which provides Airdrop for PC:
As there is no official Airdrop software for Windows PC, there are other options which users can check out. Even there are some web-based Airdrop alternatives available for easy file transfer. In actual fact, having Airdrop for windows device helps to import and export all iPhone, iPod & iPad to PC. Here are some best alternatives to get Airdrop for windows PC.
TunesGO:
TunesGo for Windows is a right pick for the users who wish to avail Airdrop for PC. The multi-platform app allows sharing music, videos, and photos, contacts, Messages from Apple devices. On the other hand, TunesGo also allows you to copy iPhone/iPod/iPad music and playlists iOS device to the computer. The main advantage is the app supports all iOS versions and all Apple devices. Besides that, it runs freely on Windows 10/ 8/ 7/ XP/ Vista, and Windows 2000. The UI is pretty clean and impresses users with different categories in the menu.
Zapya:
Zapya is another simplified app which brings down Airdrop for PC. The file-sharing platform shares files with a speed up to 10MB per second. Just like Airdrop does, Zapya establishes a wireless connection between devices using Wi-Fi tethering or hotspot feature. This best available alternative is almost the same of Apple function and gives the Airdrop for PC functionality. Users need to install the latest version Zapya app on both the devices to use it. It employed radar technology to connect two Zapya devices.
Snapdrop:
Snapdrop is the right solution if you are looking for the best alternative to get Airdrop for windows PC. In addition, Snapdrop is a web-based app to share iOS/ macOS files over the same network. Users can use the app simply by just opening Snapdrop webpage on both the devices you wish to share the file with. Just share the data from the origin device, and it will be available for download at the destination. Interestingly, it's absolutely free for use and there's no limit on the file size for transfer. Even the interface impresses users with the feel of Airdrop for PC, but it works only on a web browser. Then again, the usage is very easy and even the setup is as simple as the Apple Airdrop. Moreover, Snapdrop is an open source project and claims high-end security without using any cookies.
Best video editing apps for iPhone
Xender:
Though Xender does not help to get Airdrop for windows PC, it is also a popular file sharing app. Available across multiple platforms, Xender is another web-based app and a great Airdrop alternative. Xender offers a personalized link or scans the QR code in its web app to connect devices. Users can download or transfer files from iPhone/iPad/Mac OS devices to windows PC. Unlike Airdrop, there is a little hassle with the Xender interface but it works very well.
Filedrop:
Filedrop is a super good file sharing platform with a very simple user interface. Users can connect the devices in the available range by typing in a fail-safe code. The 4-digit code pairs the devices with a webpage opened in the PC and app in the Apple device. Once the verification is done, users can start transferring iOS files to the windows computer. Comparatively, Filedrop may find lagging at times. But, it can be considered as Airdrop alternative to transfer small files.
Undoubtedly, Apple's AirDrop is a great feature for sharing files. But that happened to be sour grapes for windows and Android users. Yet, these Airdrop Alternatives provides another way around for Windows users which are good enough. Besides being an Airdrop for PC solution, these alternatives are also file-sharing platforms.