At times you may need an assurance wireless phone replacement for many obvious reasons. Be it a regular update if some feature isn't working or a replacement for other purposes. Probably you'll opt for a replacement if the phone is lost or stolen as well. Sometimes it can be just an upgrade for some other unknown reason. Whatever it might be there is a procedure to replace assurance wireless phone.
The wireless service for the low-income group is actually a lifesaver service. Assurance wireless network participates in that program with android only phones under this scheme. Users under Lifeline Assistance Program can also avail replacement when the device is broken, lost or stolen.
There are different terms for each case if you want to replace or upgrade assurance phones. You may choose to upgrade to a better phone with advanced features by paying for it. But, if you wish to avail a free replacement for assurance wireless lost phone, you need to follow proper procedure.
Can I get Free Assurance Wireless Phone Replacement?
You can definitely get an assurance wireless replacement phone, but it solely depends on the case. Most of the time, you may avail it for free of cost. But in few cases, you need to pay a little replacement fee if needed.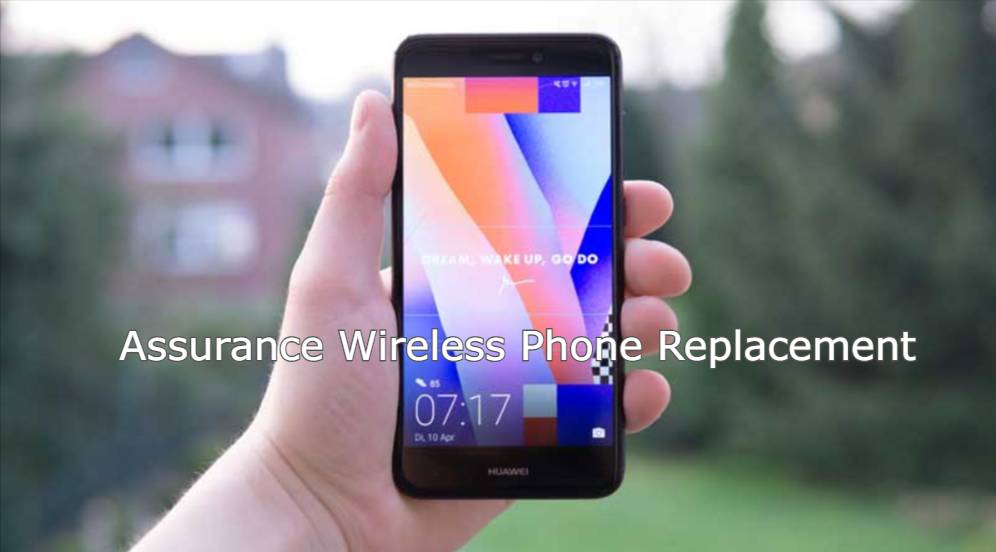 You need to inform assurance wireless customer service first in case of loss, theft, or damage. This also helps you from losing the remaining account balance. Also, the remaining balance will be credited back to your account in new phone once you activate it.
Most of the cases, the lifeline program provides a new phone for the customers at first. Now, this assurance wireless replacement phone may be a new or refurbished device. However, the network provider makes sure the device is in good working condition.
Assurance Wireless Phone Replacement Procedure
The service provider insists to inform their customer support at 1-888-321-5880 when the phone is lost or damaged. Or you can directly visit the store and inform them about the same. This will help you to save the remaining account balance on your device in case of theft.
Assurance lost phone replacement depends upon many factors, and no one can guarantee about the device they allot. On the other hand, the service provider doesn't manufacture its own phones. So, it isn't guaranteed that you can get a new phone for free of cost.
But you can still avail some basic functions device for free or with very replacement fee. The customer support will help you with further proceedings and ship you a replacement phone in a few days. However, you also have the option to upgrade assurance wireless phone for lower prices comparatively.
Assurance Wireless Phones Warranty
Firstly, Assurance wireless phones warranty will be provided for one year from the date of purchase. Furthermore, the warranty won't be applicable if the phone is physically damaged. You can get a fix or replace it if your phone stopped working or the given function doesn't work anymore.
Assurance wireless phone replacement warranty will be covered by the phone manufacturers, but not the carrier provider. A general warranty will cover the repair or a new phone will be replaced within the warranty period. However, the customer needs to provide the receipt as proof for the date of purchase.
Customers should inform the support team at 1-888-321-5880 as soon as the issue occurs. Or else you can also walk into your nearest Assurance Wireless representative. You will be assisted with further instruction in both cases.
Nevertheless, the warranty will not be transferred to other devices in any case. The warranty period is only for one year and the user has to pay for the repair if time exceeds.
List of Assurance Wireless Replacement Phones:
There is no such list of models which will be given as assurance replacement phones. The customer has no choice to choose the model if they are opting for a free replacement. The carrier provider will give the random device from the available stock and the category. Nevertheless, users can still choose to upgrade assurance wireless phones with better features.
Though there is no proper information about the models which will be served as a replacement. We'll brief you about possibilities about the devices currently on offer for assurance replacement. As mentioned above, there is no guarantee that you'll be given a brand new phone. But, the providers make sure the refurbished phone is in good condition and is functioning well.
ZTE Prestige 2

ZTE Quest Plus

ZTE Tempo X

Kyocera JAX S1360

Kyocera DuraForce XV+

LG Optimus F3

LG Aspire T40C

Alcatel ONETOUCH Cinch

Samsung Entro Mobile Phone

Coolpad Illumnia

Coolpad Avail

ANS Rapidz

Unimax U683CL
Conclusion:
Assurance wireless phone replacement is subjected to lifeline assistance program. The carrier provider offers free replacement in most cases or with a very minimal replacement fee. Users can upgrade assurance phones anytime when they find better deals. However, the list of assurance replacement phones will be changing as per the availability.