Google has rolled out six new voices for its Google Assistant feature for a better user experience. The Google assistant feature impressed users with many features but didn't provide multiple voice options. The developers have unveiled just one more voice option in the earlier year. Yet, the only identical difference after that update is the male and female voices.Now, users can change Google Assistant voice as per their choice among the eight voice options for the smart assistant.
The new update will be made available for all Google Assistant compatible devices. Even Google Home users can also change Google assistant voice on home speaker as per their choice. However, Android users need to run Android 6.0 Marshmallow or above version for to run smart Assistant.
How to Change Google Assistant voice on Home Speaker:
Users can change Google Assistant voice on Home Speaker through the Google Home app. But, the change automatically appears if you have already changed it on your phone with the same account. As of now, Google Home currently supports Voice 1 and Voice 2. Selecting one of the new options from the device will get back to default voice. The blue mic speaker icon on the side gives the preview of each new available voice.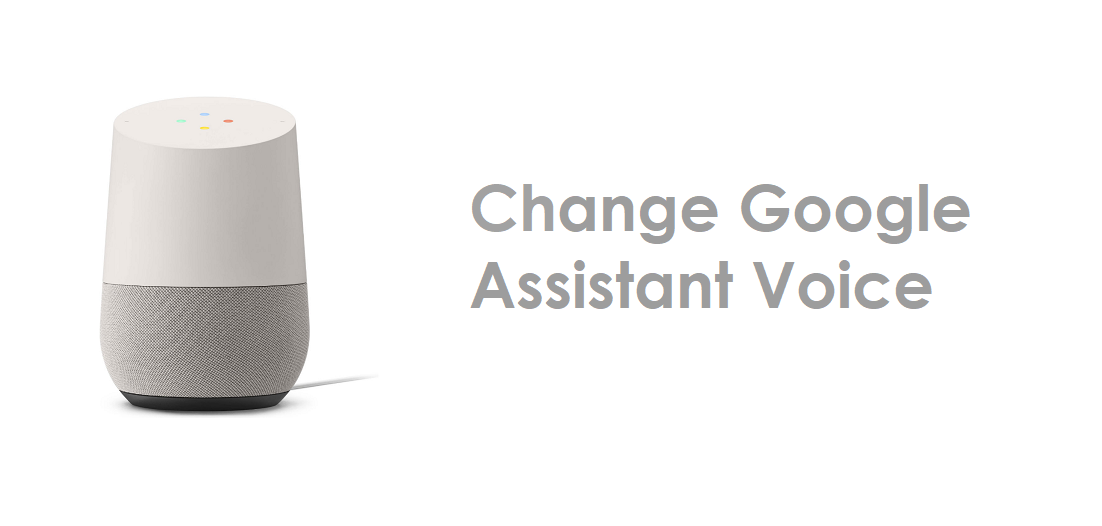 Steps to Change Google Assistant voice on Home Speaker:
Here we provide you step by step process to change Google Assistant voice on home speaker and avail new voices.
Open the Google Home app.

Open the left-side menu.

Click on More settings.

Choose Preferences.

Tap on Assistant voice.

Select the new voice of your choice
How to Stop Ok sound From Alexa: Brief Mode
Steps to change the Google Assistant voice on your phone:
Activate Google Assistant by a long press of the home button

Tap on the explore button in the top right corner.

Choose the three-dot menu button.

Open the Settings tab

Click Preferences.

Go to Assistant voice

Choose the voice of your choice.
The newly added voices include male-female and range from soft to deep. Though all of the new voices are robot-generated, they manage to sound good. This initiative from Google Assistant team will make a difference and lure new users. Now, new voice gesture is the most welcomed feature among the existing users. Hope introducing these new voices for google smart assistant might be a good move to take on the Amazon alexa. Never the less, Google assistant is having steady growth in the recent past. However, there is a long way to go and stand top among other rivals like Alexa, Siri and Cortana.