Twitch app needs no introduction for streaming enthusiasts, particularly more in the gaming community. Thousands of gamers across the world stream their gameplay every day on this popular streaming platform. However, there are other streaming services offering great features close to twitch. Yet, it remains popular and favorite for many. Many users wish to have twitch dark mode as a dark theme is the new cool for any app.
There are many best things about the app and why it remains the user's favorite. But, what's more, interesting is the effort developers put to improve the user experience. Since the dark theme interface has become favorite for any app users, the twitch app dark mode is now made available. Besides the dark mode, twitch app settings provide the best customization to set it up to look the way it best fits.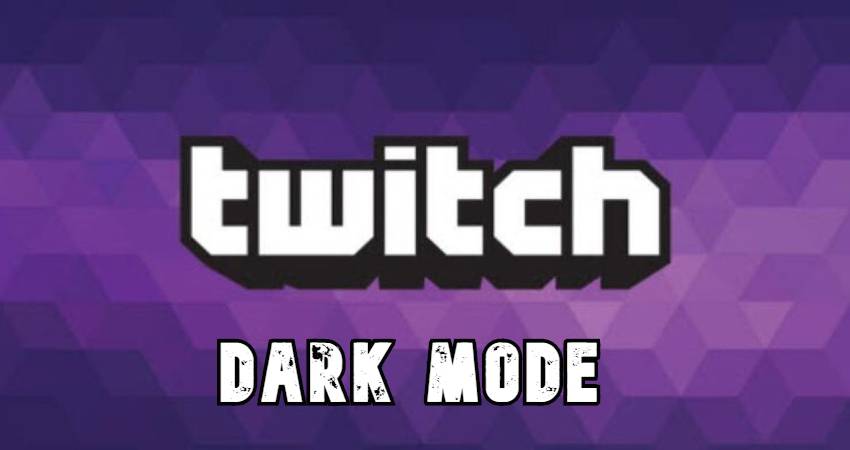 Just like many apps dark theme enhances its appearance; twitch night mode does the same.
Following the trend like all web browsers, applications do, twitch dark theme brings you the night mode look. The best part is, the developers have provided as easy access to this twitch dark mode. Here we provide you a detailed step by step process to activate dark mode on twitch app.
Enable Twitch Dark Mode:
The app developer has made the dark theme available across all available platforms. So, users can get access to twitch dark mode in every device and every account. Like we said earlier, switching to dark mode twitch is pretty easy and here we detail you the process for every OS.
Check out: Activate Starz: Find Starz activation on Roku TV, Apple TV, Amazon
How to Enable Twitch Dark Mode on Desktop:
Follow the simple steps to avail Twitch Dark Mode on your Desktop/PC.
Open your web browser and browse the twitch official website

Login to your twitch account by providing account credentials

Click the profile icon visible on the top-right of the window

Menu drop-down appears and select Dark theme

Toggle the switch to "On"

Click back on the profile icon, the menu disappears

That's it, you are good to go.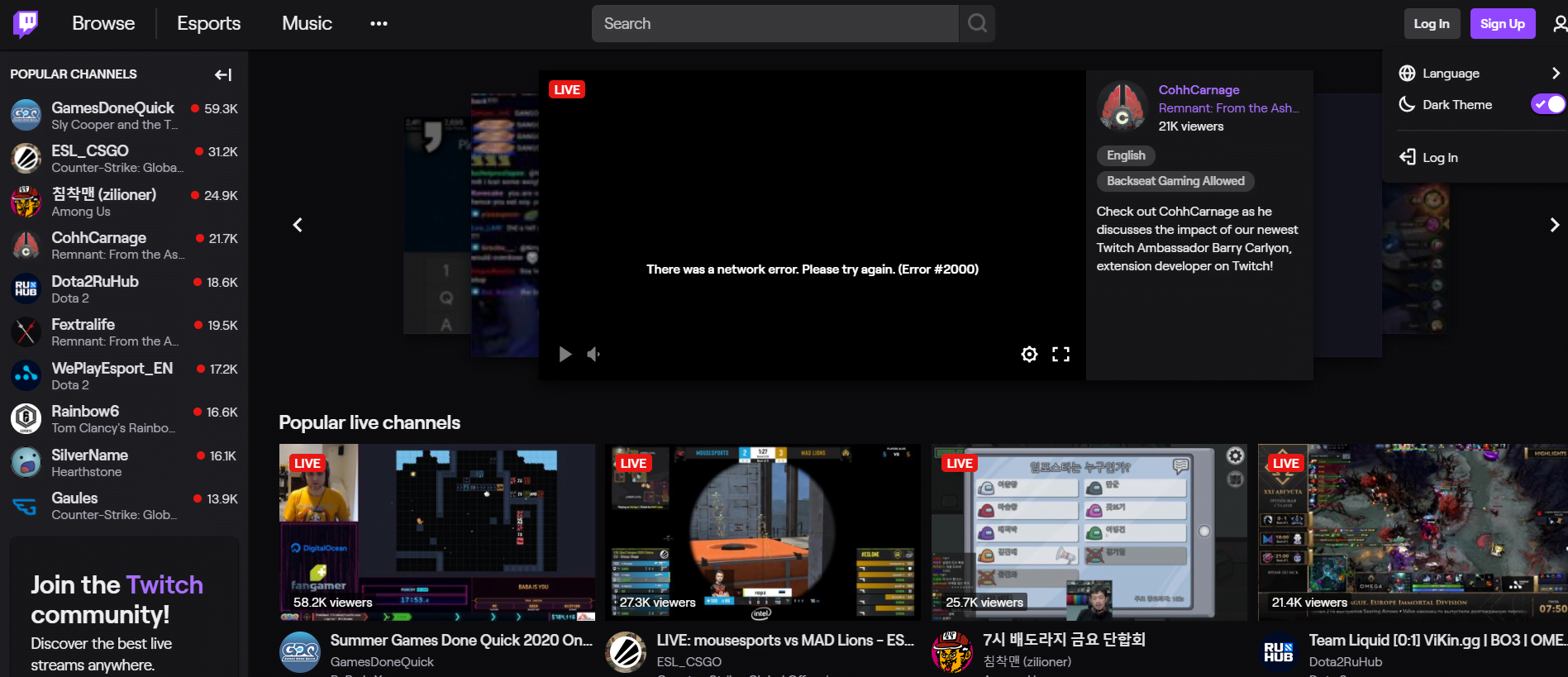 How to Enable Twitch Dark Mode on Mobile (Android and iOS):
Here is the detailed process detailing you how to get Twitch dark mode on mobile devices.
Open the Twitch app on your mobile

Check if you have signed in or not

Provide you login credentials and sign in if you haven't

Tap on the profile icon on the top left corner.

Select settings icon appeared on the top right corner.

Click on the "Enable Dark Mode"

Twitch dark theme is now enabled on your account
Disable Twitch Dark Mode:
The procedure to disable dark mode on twitch is pretty simple and the same. Repeat the same procedure and just toggle the switch to "off" when it is "on".
This transformation from light to dark theme twitch will essentially provide you a new look and feel while using the app. However, there will be some set of users who aren't a great fan of dark themes. But, this twitch app dark theme will be a new favorite providing you a dark interface while sitting for long hours.