Twitch is definitely one of the most favorite and popular streaming platforms. Twitch Prime provides many benefits like Twitch channel subscription, loot gifting, exclusive emoticons, membership access to game content, and many more. This Amazon-owned premium platform offers many benefits for the users on both Twitch and Amazon streaming platforms. No surprise many users want to cancel twitch prime after 7-day free trial. But there comes another glitch where you find how to cancel twitch prime without canceling Amazon prime subscription.
Reasons may vary, some may wish to cancel twitch prime as they find in unnecessary. On the other hand, some may just want to check out simply. What so ever the reason might be, here we detail you how to cancel twitch prime subscription.
Cancel Twitch Prime Subscription:
Users can opt to cancel Twitch Prime anytime if they wish to lose access for live chat, ad-free content, emoticons, and more. Yet, there is an option that users can simply unlink Twitch account from their Amazon Prime subscription. Also, they can choose to cancel Twitch prime account completely.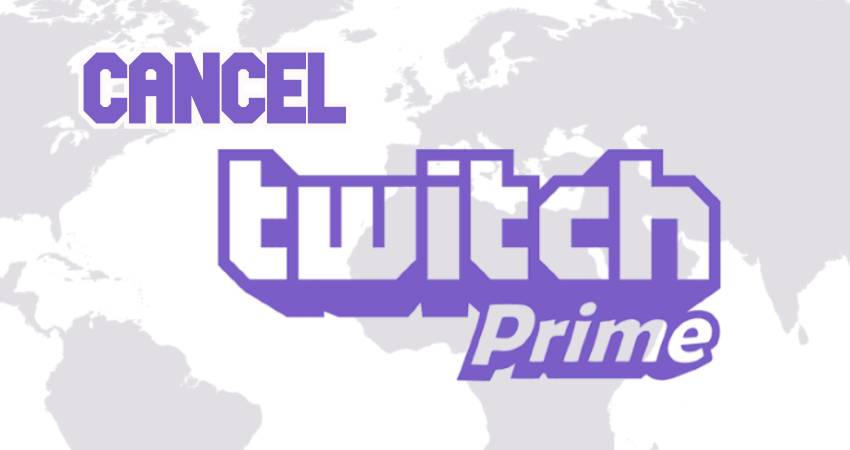 How to Cancel Twitch Prime by unlinking from Amazon:
Here are the detailed steps to Cancel Twitch Prime account by simply unlinking from Amazon.
Login in to your Amazon account from your web browser

Click on Accounts & Lists option from the top right

Select Sign in and log in with your account credentials.

Now, Click again on Other Accounts from the amazon prime account

Select Twitch account settings

Click on the "Unlink Account" button and then proceed.

Click on Unlink this Twitch account button when asked for confirmation
Cancel Twitch Prime subscription completely:
Cancel free twitch prime subscription completely by following the below step by step process.
Open the web browser from any device.

Open Amazon website and select on Accounts & List

Sign in to your Amazon account by providing credentials

Now, select Settings option

Click Manage Prime Membership menu.

Choose Twitch account and click on cancel it.
Check out: Enable Twitch Dark Mode: Change to Twitch Dark Theme
Twitch Prime cancellation before free trial ends:
No hesitation, if you find this Twitch service from Amazon is less useful for you. You can opt to twitch prime cancel subscription. But, you can still use the twitch basic features though you cancel prime account.
Log in to your Twitch Prime account

Click on The End Trial and Benefits on the bottom-left

Select option End My Benefits

Click Continue to Cancel or Keep My twitch Membership.
Twitch is definitely an impressive platform by the Amazon for its users. But sadly, it isn't made available for global users. The moment you subscribe for twitch prime, 30 days free subscription will be given immediately. However, you need to provide a payment option for choosing the free trial before you get access to features. It would be more interesting to see if Amazon launches the service across the world.