VLC media player is one of the favorite media player for many of us for its features and the formats it supports. Be it the customization option it offers or the simple user interface it offers, we wish to get it on every possible device. No wonder to state that as the most favorite multimedia player over the years. Now, many users wish to have the VLC for Roku devices to avail the best viewing experience.
However, the multimedia app VLC on Roku channel store isn't available officially. Yet, there are ways to get VLC for Roku devices without actually installing. Fact is that it would be quite an easy task to get VLC app for Roku if it is available in the channel store.
But, there is no option available on Roku devices like third-party apps that enable us to get VLC app for Roku. Nevertheless, you can avail VLC player on Roku by casting from other devices. Here are some ways to get VLC for Roku by casting from other devices.
Ways to get VLC for Roku:
Though you won't get the actual VLC app on Roku, you'll be experiencing the VLC player on Roku screens. Here we detail you steps for VLC cast to Roku, follow them and avail the benefits. However, casting VLC player on Roku is no wrong and you can enjoy the benefits out of it.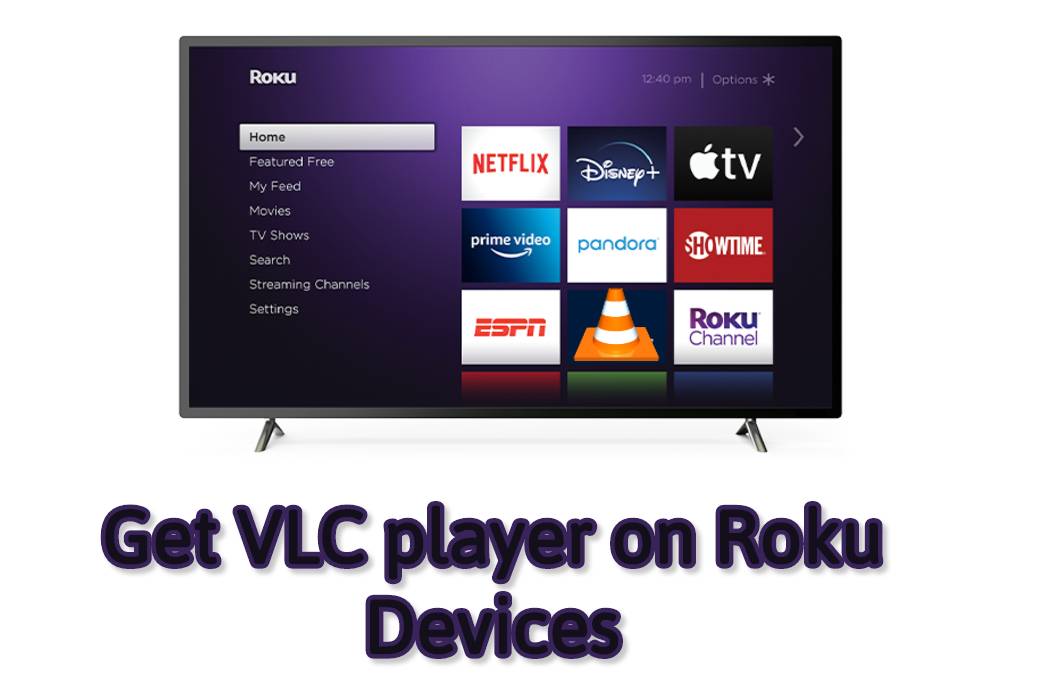 How to get VLC for Roku by casting from PC:
You can get VLC for Roku by simply casting the content playing on the VLC player on your PC. Before we proceed, there is something to note about. Make sure that your PC and Roku device are being connected on the same network.
Open the VLC media player on your PC

Select the Playback option from the Menu Bar.

Now, choose the Renderer option, and the Roku device will appear.

Click on the Roku device to cast VLC app.

Now you can watch the video after casting VLC app on Roku.
At times, a dialogue box stating 'Insecure site' may appear on your screen. Don't panic, as there is no such thing that you landed in a trouble. Simply click on the 'View certificate' button and proceed further. Now, click the 'accept permanently' button when the next dialogue box appears.
Cancel Twitch Prime: How to cancel Twitch Prime
How to get VLC for Roku by casting from Smartphone:
Well, you may not have your PC available all the time. Perhaps, you may not have the content in it which you wish to cast on roku device. There is always a simple way to cast VLC for Roku from smartphone. Follow the simple steps and enjoy your favorite features on VLC player for Roku devices. Just like PC, you need to check both your smartphone and Roku device are connected to the same WiFi network.
Open the VLC app on your smartphone.

Tap on the cast icon available on the top of the screen.

You can see your Roku device displaying.

Click on the device to start casting VLC to Roku

You can enjoy the content on Roku devices from VLC player casting
Best Coke and popcorn alternatives for online video streaming
VLC player for Roku Alternatives:
Since you can't get VLC for Roku without casting or screen mirroring, there are other alternatives available. Also, few of the apps provide casting features too. So, enjoy most of your Roku devices with added benefits from your android devices too. Here we intend to list the VLC alternatives for Roku available for download from the store.
Roku Media Player

MyMedia

PlayUSB

MediaBoxUSB

Plex

PPlayer

Media Browser
Roku hasn't made the VLC player available on its channel store. Thus, the above mention ways are just alternatives ways to get VLC for Roku. However, you can avail all the features and the same experience by screen mirroring the apps. Hope you find the article useful to get VLC player on Roku TV.