How can one forget the Orkut which actually introduced social networking to many non-techies. A decade ago the present day's most happening facebook, twitter were in a budding stage and Orkut was ruling then. Interestingly, India took second place for a number of users across the world. Now, the Google-owned firm has announced it's another new social platform Orkut's Hello network.
Orkut Buyukkokten, the man behind Orkut.com is now working on Hello app to make a prominent come back with a new platform. Despite Orkut's shut down back in 2014, Buyukkokten has worked on this new the Hello network to grab audience back again.
What is Hello network from Orkut?
A small group of passionate ex-Google engineers inspired to bring people together around their common interests. Thus, Hello started with a vision to change how the world goes social. Considering how social networking has evolved over the past 16 years, Hello network unite the community in a much unique way.
Essentially, Hello is an app only network which connects with people who share your interest. "Express your passion, discover content you care about, be yourself and have fun!" reads, the official website.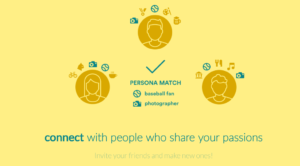 Orkut Hello Network launch in India:
Since the earlier Orkut had a huge user base in India, the team has built an exclusive version for Indian users. Beta version of the Hello India app is now available for Download and the full version will be rolled out soon. Also, the app maker believes that Indian users are kind and have the sense of belonging. Thus, Hello will be loved in the country with very much as the makers are more into interests as well.
Hello Network Features:
Personas and Communities: Personas and user-created communities focusing mainly on user's passion.
Folio: Content relevant personalized feed as per chosen personas.
Potentials: People suggestions based on your interests, location and personality.
Connections: Helps to connect people directly with the messaging feature, including photos, gifts and unique expressions.
Leaderboards: Become a community leader with the more interactions your contributions generate.
Milestones & rewards: Add layers of fun to your social connections by reaching milestones, unlocking rewards and grow through hello.