Huge rise in the bitcoin value is attracting thousands of Investors in recent times. Interestingly, this made a way to huge investments and people who were unaware of crypto-currency also started bidding. Bitcoins, Ethereum, Ripple etc. found a fruitful and more profitable place to invest in. Now, Indian telecom giant Reliance Jio is also making its move for its debut in crypto-currency segment called JioCoin. Here we detail you about Jio Coin ICO, Price, Launch Date and how to buy Jio coin etc.
Reliance Jio Infocomm Ltd plans JioCoin with Akash Ambani as the lead for this crypto-currency project. A team of 50 young professionals are engaged to work on this blockchain technology, which also assists to develop applications like supply chain management logistics and smart contracts.
The Indian government has cautioned investors against crypto-currencies that these virtual currencies are backed by assets and also poses risks like money laundering. Now, this announcement from Reliance Jio Bitcoin raises interest among the investors.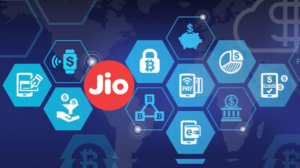 Jio Coin Price (Jio BitCoin Price):
As of now, there is no official confirmation from the team Jio about the Jio Coin launch. Based on the fame which this Mukesh Ambani led group has, experts say that the Jio Bitcoin price may quote $1. However, it is too early to predict the JioCoin Price before any official confirmation from the firm.
How to Buy Jio Coin?
Despite the anticipation about the JioCoin launch, buzz is that Reliance Jio cryptocurrency will be made available on JioMoney app. Investors can buy Jio Coins with their wallet balance in the JioMoney app initially. However, it will be made available on popular exchanges like Bittrex at later.
Yet, Bitcoin and all other forms of crypto-currencies have come under governments notice as their speculated high prices attract ingenuous retail investors. With all said, Indian market may witness a new era of blockchain and cryptocurrency in the country this year.