Undoubtedly, Android OS predominantly holds the majority of the share in the smartphone market. But, there are some gestures which it fails to provide its users like iOS does. However, the mobile platform continues to hold its position tight above Apple devices by making its features even better. The iMessage feature is the biggest debate which iOS users claim as a benefit. Yet, Google-owned Android Messages feature is slowly growing strong to be an iMessage rival. Now, the developers have concentrated more on Android messages for web. Essentially, this text message service touts cross-platform compatibility and brings RCS (Rich Communication Service) to Android devices. In addition, Android messages web feature will grant you something more than what you think.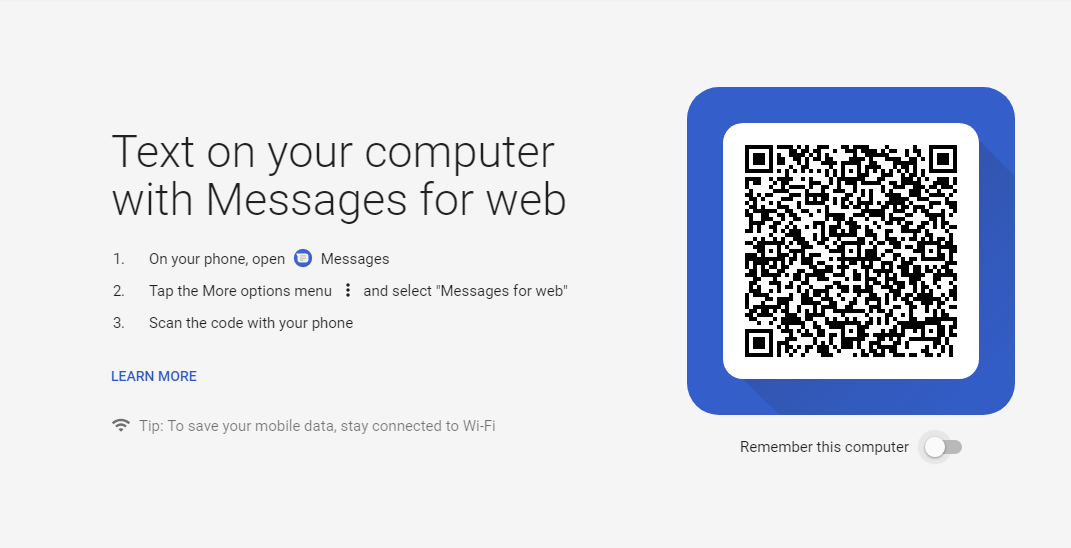 Get Android Messages for web feature on PC:
Just like iMessage, this new Android messages for PC initiative brings the text messaging feature to the PC. Even Android users can text someone from their PC just by installing Android messages on PC. Google-owned Android has already launched Android Messages for web on its official website. The interface is more like Whatsapp web and works the same to send Android messages from PC.
Users can avail the feature in the updated version of the app. They can enjoy Android Messages web version in their desktop by scanning the QR code from their app. Once you log in, the messages get synchronize and you can send messages from PC.
How to Install Android Messages Web feature on PC:
Download Android Messages app latest version from the Google Play Store.

Open the app and click on the menu button on the top-right corner of the screen.

Select Messages for web.

Choose Messages for web option when the pop-up appears.

Tap on Scan QR code to be ready with the scanner.

Now open the Android Messages web interface webpage from your desktop browser.

Scan the on-screen QR code from your device.

You are connected to Android messages on PC and good to go for sending/receiving messages.
Gmail high-priority notification filter and Unsubscribe suggestions
Interestingly, Android Messages desktop version interface is quite simple and easy to use. Just before login, users can choose to remember this computer just with a toggle button. The left side of the window lists all the chats along with a button to start new conversations. Also, users can enjoy all the interactive text messaging elements like Emojis, stickers, and media as well.
On the other hand, it Android Messages for PC is compatible with almost every browser. There is an option to enable notifications on PC browser for incoming messages. Mainly, the special keyboard shortcuts function is made available for better basic usability.
Hopefully, this Android messages for PC might take on the Apple's iMessage with its coolest web features. None the less, the smart reply service and other modern-day texting options might help to stand as a strong rival.