It's fun to prank on friends for fun and at times you may need to hide your identity while calling others. Be it for privacy protection or fake calling others, you need call spoofing apps. In other words, it has become an underlying need for security and sometimes fun. Regardless of the reasons, this present-day app opens the door for your privacy along with some fun when you try to bully your friends.
However, we don't intend to encourage spam calls or any other illegal activities which may cause a nuisance. Most call spoofing apps are Android-based services and are available in the Google play store. Yet, there are only a few free caller ID spoofing apps or free credits to use it. Here we provide you the list of best call spoofing apps.
Best Call Spoofing Apps:
The below-listed call spoofing app is available on Google play store and e legal. We insist you check the legality in your region before downloading any caller ID spoofing apps. 
SpoofCard:
SpoofCard is one of the popular spoof call app service which provides impressive service. The caller id spoof app allows you to create a second number to call without giving up your privacy. Also, it allows you to record spoofed calls with the provided option. You can also download the call recordings instantly from SpoofCard options when needed. Besides that, it also provides you an option to make calls straight to voicemail. You can place calls directly to voicemails from SpoofCard. The interesting part is it is one of the best available call spoofing app for iPhone too.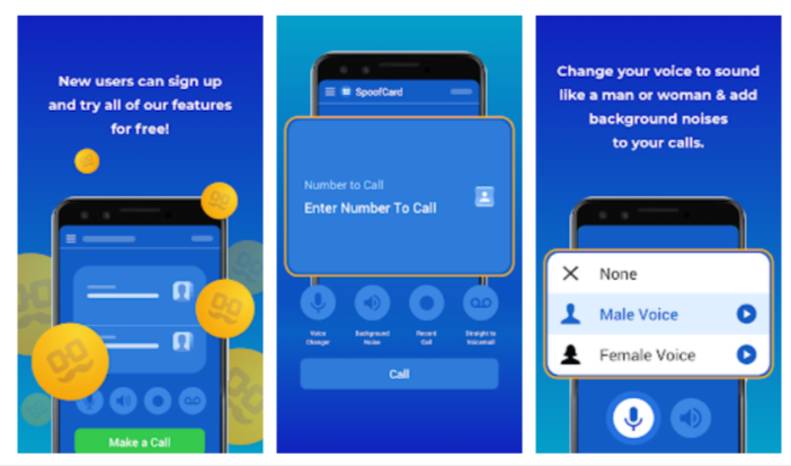 SpoofCard Features:
No featuring ads

Get immediate access to nationwide numbers

Call recording feature

Straight to Voicemail

Voice Changer

Background Noises

International Calling support
Assurance Wireless Replacement Phone
Dingtone:
Just like SpoofCard, Dingtone also works by creating a secondary phone number to hide caller identity. The call spoofing app provides unlimited free phone calls to anyone over WiFi, 3G/4G data network. You can also use this Dingtone app to save your cellular minutes. On the other hand, the caller ID faker app touts some interesting features like Walkie Talkie, conference calling, and live video calls. Get a real phone number for your iPad, iPod, tablet with dingtone free calls and texts without actually inserting a SIM.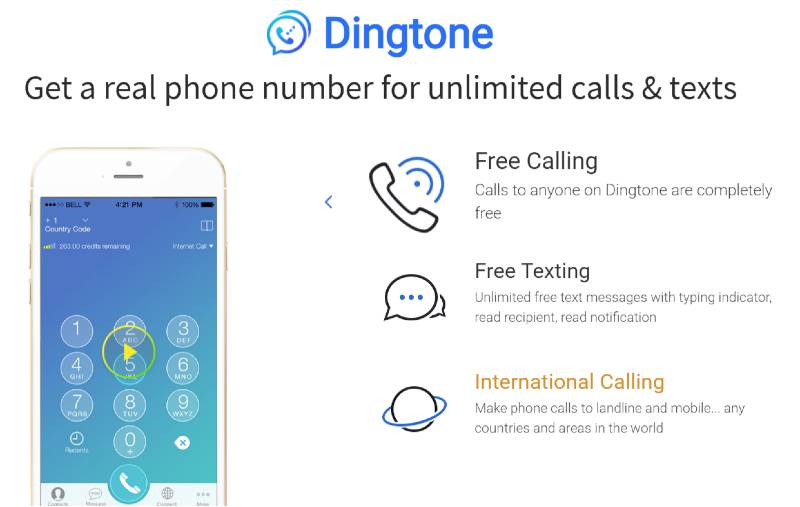 Dingtone Features:
Free Calls & Free Texting

Cheap or Free International Calls

Crystal Clear Calls

Walkie Talkie Re-inventor

All-in-one Calling App

Real US Phone Numbers
SpoofTel:
SpoofTel offers you the ability to send SMS messages and "spoof" caller ID through a masked telephone number. Users can fake caller ID by showing other phone numbers they wish on call display to protect privacy. SpoofTel Ltd. claims the world's highest quality and feature-rich caller ID spoofing service. The interesting part is SpoofTel offers a free trial with voice changing and soundboards. Users can test out SpoofTel and experience our call quality and other advanced features in this free trial. You'll like the premium features and go-ahead to 'deposit funds' and use them all.

SpoofTel Features:
Caller ID Spoofing.

Text Messaging, Voice Calls, and call recording

Call Scheduling

Fax Spoofing, Local Number, Toll-free number

Voice mail services
Bluff My Call:
Bluff My Call allows you to use any Caller ID on the phone, perhaps the first of its kind in the segment. The caller ID spoofing service provides features like Voice Changing and Call recording Worldwide. Besides just the caller id spoofing app, Bluff My Call offers many other features like voice changing, call recording, phone book, and many others. Features like PhoneBook allow you to upload contacts from multiple programs in many formats. Call Notes tool in the app notes to yourself at the end of every call and there are some other such features you may fall in love with.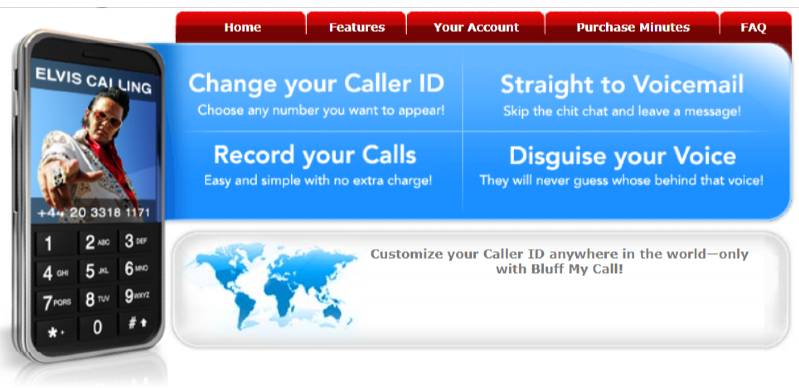 Bluff My Call Features:
Use ANY Caller ID

Voice Changing

Recording Your Calls

Straight To Voice Mail

Call Notes

Phone Book
Fake Call & SMS:
Fake Call & SMS will be the right choice if you want to receive an incoming call to save you from embarrassment. Enjoy fake calling and SMS to any of your friends with an entirely free to use process. Fake Call & SMS key features include the fake caller ID number, change the name of the incoming caller, pretend your boss calling, fake call with the picture, and make calls with your ringtones. This call spoofing app is easy to use and lets you schedule multiple calls for any scenario. Other features allow you to set a fake picture of the caller or even customize it to trick your friends that a celebrity is calling them.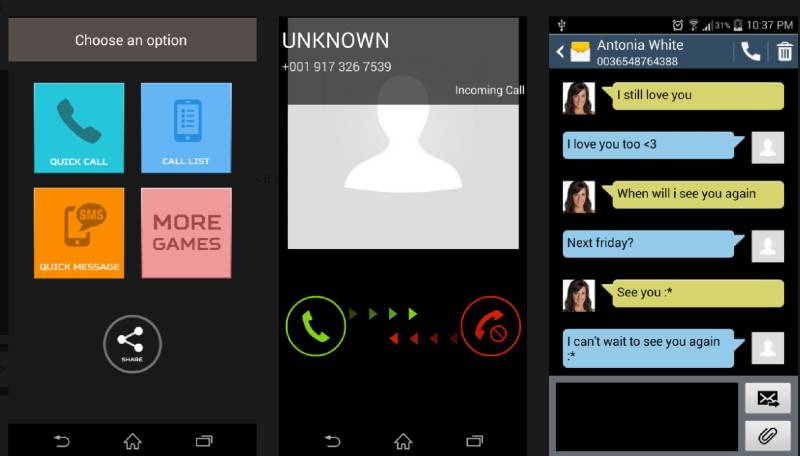 Fake Call & SMS Features:
Fake caller id number

Change name of the caller

Fake call with picture

Pretend your boss calling

Make call with your own ringtone

Schedule a fake call

Easy to use