Wi-Fi connectivity has been the greatest advancement for internet access for multiple mobile devices at a time. Connecting a device to a Wi-Fi network isn't a tough task and all it needs a password for access. The configured password is a much-needed thing for security concern.
The devices remember the password once after the initial login and you don't need to enter the password each time. Chances are high that you may not pay attention to remember the passwords other than your home network. Apple is keen about the security and at times, you may find difficult in How to find WiFi password on iPhone.
Quite possible that you may land in a situation where you need to connect a different device to the same network. Then the easily available option is to see WiFi password on iPhone. Here we provide you the best possible ways explaining How to find WiFi password on iPhone effortlessly.
How to find WiFi password on iPhone:
Here are some better ways and alternatives to view saved WiFi password on iPhone. However, iOS jailbreak provides you access for many other apps to see the WiFi password on iPhone. Yet, that's the other way around and there are many users who don't opt for it. Here we provide simple iPhone WiFi password hacks, check out how to see WiFi password on iPhone.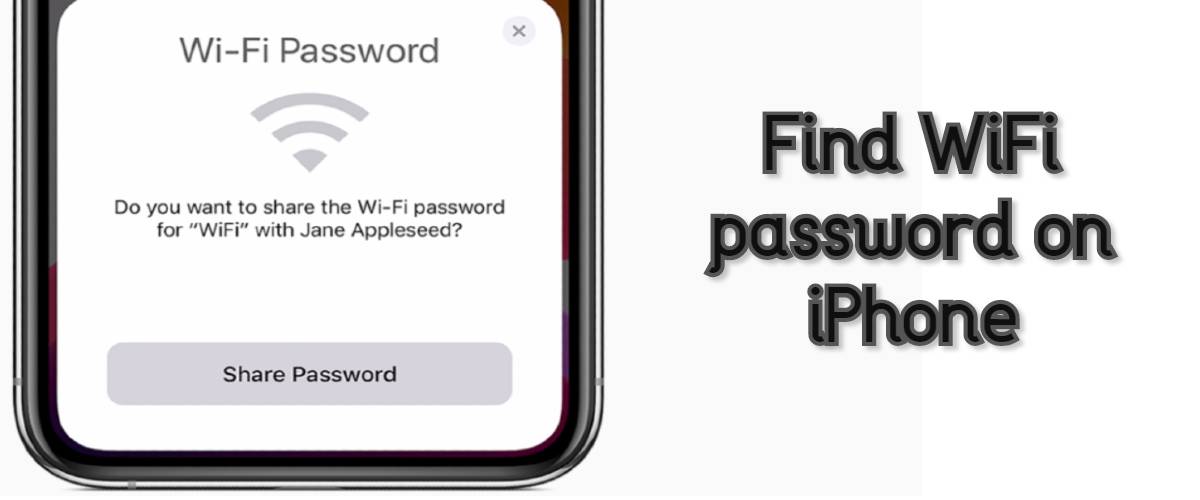 Find WiFi Password on iPhone via Router Settings:
You may find this method a little tricky one, but it is still a considerable iPhone WiFi password hack. You need to find router IP address and login to its settings for this method and find routers password.
Open settings in your iOS device and click on 'Wi-Fi' settings.

Select the wi-fi network you wish to find the password and tap the "I" icon beside it.

The router section displays the IP address, copy the IP address and open it in safari browser.

The browser redirects to the router login panel.

Enter the default login credentials (both username and password "admin")

Now, go to 'wireless settings' to see iPhone Wi-Fi password.
How to see WiFi password on iPhone via iCloud Sync:
If you are a loyal Apple user and own multiple Apple products, then your iCloud account is a boon for you. You can use iCloud Keychain sync and obtain Wi-Fi passwords on your iPhone. But you need to be logged in same iCloud account on iPhone and view them in your Mac from the keychain app.
Open settings from your iPhone and choose the iCloud option in it.

Select the keychain option and enable the feature in the device.

Now, head back to settings and turn on the person hotspot.

Then connect your Mac to iPhone personal hotspot and use Spotlight to open 'Keychain Access'.

Now, find the Wi-Fi network which iPhone is connected and click on 'show password' option to view password.
How to Connect Turtle Beach Stealth 600 to PC
iPhone WiFi password hack: Share WiFi on iPhone
Again this is another exclusive trick for Apple users on the devices which runs iOS 11 and above. This could be another best way to add another device to network even if you are unaware of how to find WiFi password on iPhone. Essentially, this method helps to share Wi-Fi network to other iPhone or iPad.
Firstly, both the devices contact details should be added to each other's contact list.

Enter iCloud username and password of the primary device in the secondary device.

Now, enter secondary device login credentials to the primary device.

Turn on Bluetooth on both iOS devices.

Now, open the Settings folder in the secondary device and choose the name of your Wi-Fi network.

A password box appears on screen with pop on primary iPhone.

Share Password on the iPhone and the other device will be connected to the password.
All in all, Wi-Fi networks are organized to share connectivity and protect network users. Yet, it isn't possible all the time to remember the password each time everywhere you around. The above-mentioned hacks come in rescue to find wifi password on iPhone at times.
Yet, it is always recommended to get access from proper sources. Besides the above-listed methods, there are few apps to view saved wifi password iPhone for jailbroken devices.