Straight talk wireless is pretty famous amongst users for its no-contract mobile phone services. This mobile virtual network operator (MVNO) offers a range of smartphones. Straight talk switch phones offering by the service provider helps users when they wish to upgrade. 
Now a days, we often change mobile handsets for various reasons, be it for the latest update for the features or a simple upgrade. Sometimes we get interesting trade-in or exchange deals. So, its very fortunate that we tend to change mobiles.
And the common thing users bother about is straight talk number transfer. Here we explain you how to transfer straight talk service to new phone
Straight talk switch phones
So, the MNVO provider allows you to transfer straight talk number to new phone with all the remaining balances. Users can transfer straight talk services from one phone to another without any hassle. The process is simple as you change your SIM card, but you need to follow a few more steps to switch straight talk phones properly.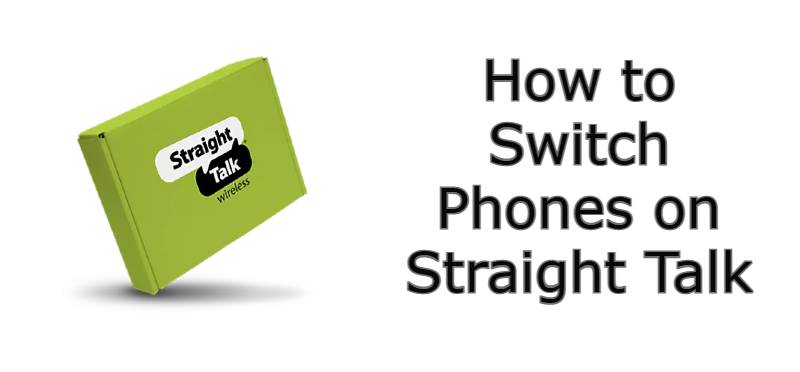 How to switch phones on straight talk?
You can transfer straight talk services to another phone by using a SIM card or online transfer. You need to ensure that the new phone is registered under networks that support straight talk. Also, your latest phone should be compatible with the straight talk network you are using. Besides that, the SIM card size has to be the same when you are switching straight talk phones.
How to get free Government iPhone
How to transfer Straight talk number to new phone?
You can proceed to straight talk switch phones using a SIM card if you meet the above requirements. The procedure is as simple as you remove the SIM card from the old phone and inserting it into the new one. You need to follow the proper procedure to activate straight talk services and avail along with service balance. The process is simple if your new phone is compatible with the straight talk sim card. 
As straight talk uses other carrier towers, you need to know which network it is using. By default, it offers Verizon if you buy a new phone from straight talk. But when you switch with BYOP, you need to get a straight-talk SIM card kit. Follow the below steps to transfer straight talk sim card to another phone.
Switch off your old phone and remove the SIM card out

Insert the SIM card in your new device.

Turn the new device on

Your straight talk services work fine if the device is compatible.
How to Get Free Phone When You Switch Network 2023
Activate Straight talk after number transfer
You need to activate your SIM card if you get a new one when you transfer straight talk number to new phone. Follow these simple steps to activate straight talk instantly. You need to have a straight talk account on your phone or create one if you don't have.
Login to straighttalk.com from your current phone

Choose Activate from the available options

Select the Straight Talk Phone from the available listing or BYOP option

Click on I have a SIM card

Provide your SIM card number

Accept the terms of service, and continue

Now select 'Keep my number' and enter your phone number.

Continue upon the confirmation message

Now Log into your Straight Talk account.

Verify your SIM number is correct under 'Information about your new device'

Enter your optional device nickname for your new mobile

Press 'Submit' and thus complete the transfer process.

Your Straight talk activation is complete.
Know ways for At&t switch to Verizon | Without Changing number
Switch straight talk Phone number and service balance
Users can switch straight talk phones without losing the remaining service balance. You can simply avail all the eligible balances from your current plan after transferring to a new phone. However, there are some plan restrictions, your remaining service balance cannot be transferred if you choose a straight talk $30 plan.
Be it a new smartphone or BYOP phone, you need to purchase a new service plan in such cases. Nevertheless, you can continue to avail your services after straight talk phone switch. You can also transfer straight talk services to another phone online by following below steps.
Go to the Straight Talk official website and log in with your account.

Click the 'Activation' option after signing in.

Your current phone model/name will be displayed as your 'Active Device'.

Enter your SIM card number and press 'Continue'.

Then type your phone number under 'Keep My Number'.

Pressing 'Submit' to confirm the above steps.
Your phone number and service balance have been successfully transferred to your new phone.
Conclusion:
The best part it does cost you anything when you opt for straight talk switch phones. The process is simple to transfer straight talk number to new phone. It is the same when you switch to straight talk phone or opt for BYOP. You can choose between switch with SIM card or online process whichever you find best as per your convenience.