Undoubtedly, smartphone allows you to do all you office work at fingertips. Yet, there are some things which you actually need to rely on the computers. Scanners and pen drives falls in the same category which make us to look for computers. Though usage of pen drives is decreasing gradually, even scanner has found alternative way these days. Here we bring you detail about Camscanner for PC, an android app which brings its functionality to destop or laptop. Please note the fact that there is no official Camscanner app for PC from the developers. However, we provide you the best possible way to get the scanner android app for PC.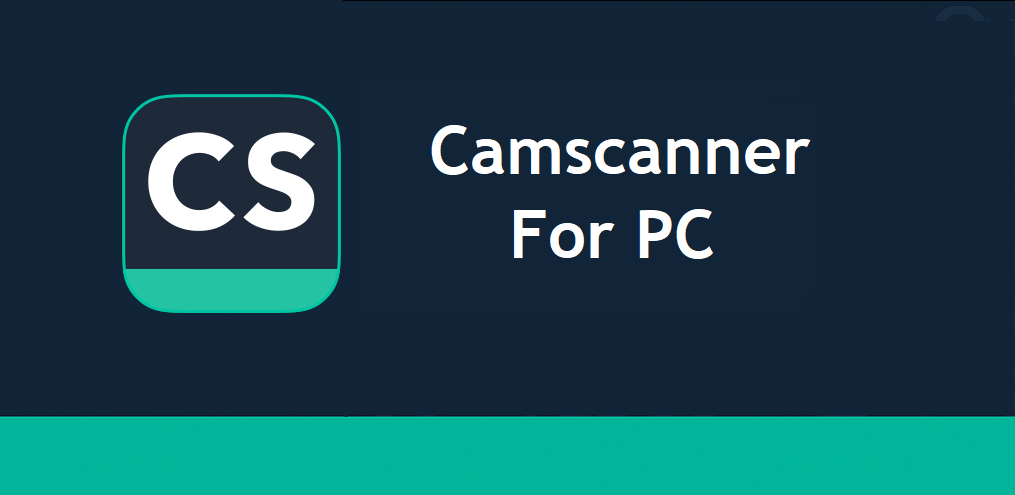 Capturing picture or snapshot of the document might help you up to an extent but it wouldn't be on par. It might just serve the purpose but definitely fails to provide the quality of actual scanned copy. However, the obvious reasons will be the lighting which camera app cannot restrict. Thus, the alternative mobile scanner comes as the best solution and Camscanner excels in doing it. Even the scanner has also become a much needed authentication facility for many things. Thus, programs like camscanner for PC helps to bring this mobile app to computer. Also, this effectively carries the function like any smartphone or tablet does.
Download Camscanner for PC Windows 10,8.1,8,7:
As mentioned above, there is no official Camscanner PC version. But, Android emulators help you get the app to your desktop. Undoubtedly, Camscanner app is a savior by providing all the scanner solutions to Android and iOS phones. Millions of users trust the app to get high-quality scan images of books, contracts, bills, sheets and many other documents. On the other hand, the inbuilt editor also allows users to crop and edit the scanned files. Besides that, users can convert the scanned copy into a pdf file and share it with other. This helps the scanning app to stand unique among softwares like camscanner for PC.
Check out List of Top lightweight Android Emulators for PC
Discussing the Android emulators, these alternatives bring the flexibility by emulating android apps for PC. Thus, it helps us to Install Camscanner app in laptops and desktops. The app employs the optical character recognition feature you can extract text from images and produce a scanned file. This efficient tool also improves the visibility of letters in scanned copy which impresses users a bit more. Perhaps all together contributed the app to list among the top 50 best apps.
Camscanner for PC Features:
Scans every needed document

User-friendly UI helps for easy usage

Features like smart cropping and auto enhancing improves readability

Optical Character Recognition feature extract text from images

Convert scanned copies into PDF directly

Works offline
Also Check: Best alternatives to get Airdrop for PC
Steps to Install CamScanner for PC:
Install any trusted Android emulator to get Camscanner app for Windows 10/8.1/8/7.

Click on the search icon and search for camscnner app

The "Install" option pops up, allow it to install on your PC

If not get the camscanner free download apk and run installation process

The installation process will be done in few seconds

Now, the Camscanner app is ready for usage in your computer
This small hack helps you to get the scanning app on PC without any hassle. Despite there are so many other Camscanner alternatives, the app remains with efficient features. The readability enhancement and pdf converter are much appreciated gestures in the app. However, the ability to share using mobile hardware like Bluetooth is all the privilege you get for using app version. All in all, the much user-friendly features and easy to use interface will be accounted for the huge success of the Camscanner app.